House in the Hollywood Hills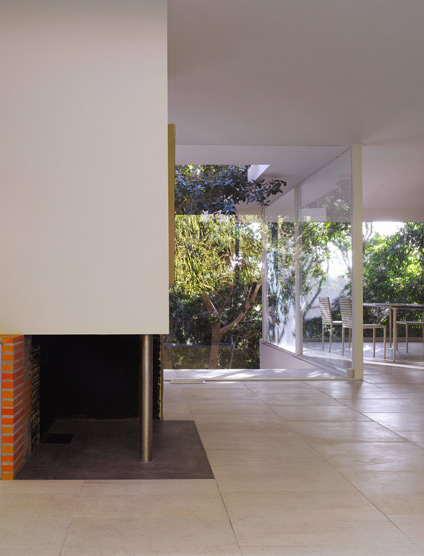 Coming After: often our projects are contingent upon design decisions made by someone before us. We work to understand formal implications of earlier intentions, often reconstructing lost history of a place for our clients. We build upon earlier intentions, updating and sometimes redirecting them.


Key Terms, BPA Website
Levitch House
Los Angeles, California
2009
Resuscitating Neutra in Birdland:
Located high in a Hollywood Hills neighborhood where the streets are all named for birds,  this compact mid-century house gains deep privacy as it pushes into the cut bank of a cul-de-sac. Modestly designed by Richard Neutra for a retired couple and skillfully enlarged by others, it was remodeled with a vengeance in a third iteration, its designer apparently bent on undoing any trace of the diagonal sightlines that gave the original its phenomenal spin – a key ingredient of Neutra's best Wrightian manner. Closets, cabinets and shelving, placed symmetrically in every available corner, stopped it all dead. Not even the signature open-sided fireplace escaped unsquared. Closed in on its open side it was finished off with a symmetrical cast stone chimneypiece of the Beverly Hills Regency ilk.
Our client, an attorney and art collector, wanted Neutra back. Perusing original working drawings we predicted that excavation of the fireplace would reveal an asymmetrical firebox with a corner pipe column of stainless steel. We were mostly correct. The pipe emerged but it was ordinary iron wrapped in stainless steel sheet metal – a credible reminder of Neutra's reputation for cutting costs in his post-war buildings and still getting most of the effect he was after. In the study / guest bedroom, our remodeling used new cantilevered steel and butt glazing to produce a corner window more dramatic than anything RJN could have hoped for.
To increase everyday functionality, our renovation included new laundry, storage, work areas at the below grade garage level as well as an efficient new kitchen and remodeled master bathroom.
* The Hughes House, R. J. Neutra, Architect, 1958
Photography: Benny Chan, Fotoworks