Dimensional Fund Advisors, Penthouse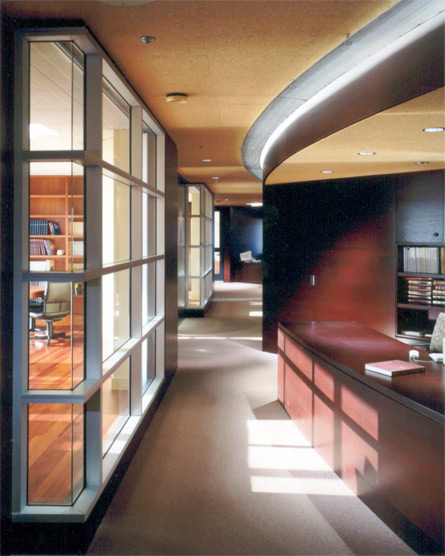 1299 Ocean Avenue
Santa Monica, California
1991

The plan of the penthouse is a non-repetitive sequence of loosely connected unique elements. Open spaces at non-square building corners work with low partitions in central areas and interior glazing at perimeter offices to give a sense of unified space. Daylight penetrates deeply into the plan and transparency gives glimpses of beachfront views to everyone in the firm. Corridor ceiling heights are increased by placing air ducts above perimeter offices rather than at the core as is standardly done.
Photography: Paul Bielenberg