Culver Center of the Arts, UCR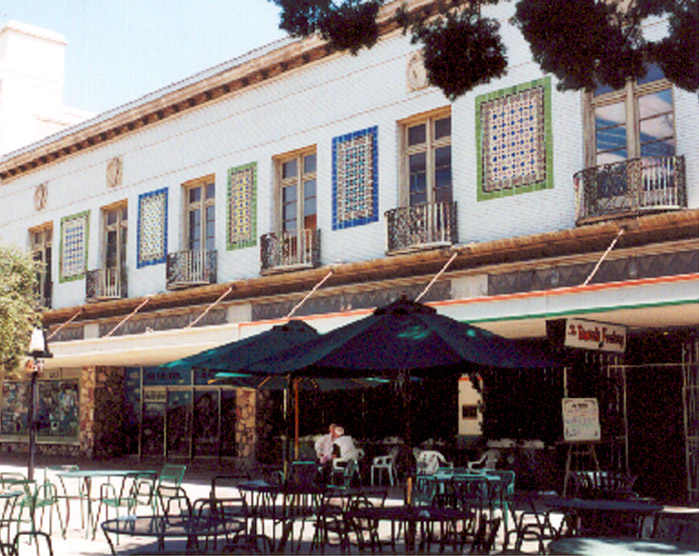 University of California, Riverside
2003
The Culver Center of the Arts houses emerging, technology-based graduate programs in art, music, dance, theater, and film and related faculty research and performance spaces in a 100-year old former department store in the historic district of downtown Riverside. The seismic retrofit connects to the adjacent California Museum of Photography to form an outreach venue and showcase UCR's research in arts and technology. Besides studios, and exhibition / performance areas, the program includes a black-box, recording / motion capture facilities, workshops, restaurant, bookshop, and seismically / environmentally controlled archive for a collection of historic glass photo negatives.
The Rouse Department Store is an historic landmark comprised of two adjacent structures (1895 and 1907) constructed of heavy timber and unreinforced brick masonry. In 1925, the buildings were united by a new façade and a two-story, skylit atrium was carved out of the center. This remodeling established the primary interpretive period for preservation / restoration. In 1956 the freestanding display cases of the glass entry arcade were replaced by a modernist storefront.
New Structure / New Architecture: The existing building was expected to be severely damaged in a major earthquake and posed a life/safety hazard. Its un- reinforced brick masonry, "soft story" at the first floor front façade, and second floor atrium opening require mitigation. Working with structural consultants, BPA formulated an approach to strengthening that responds both to historic preservation concerns and to our clients' request for a striking "new look" and maximizes options for accommodating spatial and technical requirements of the new arts program. Seismic strengthening installed steel moment frames at the front to mitigate the soft story and new steel adjacent frames to the short sides of the atrium. Shot-crete was applied to the rear wall of the 1895 building, and a plywood diaphragm replaced existing wood roof sheathing with perimeter anchors to the existing roof and second floor frame.
Our planning / architectural approach is based on the painterly idea of collage. It preserves significant 1925 features and juxtaposes minimalist elements and modern materials to restored historic ones. It overlays flexible support armatures for the extensive digital technology, lighting, sound, and recording systems on the interior. On the front, the freestanding glass display cases and arcade that was removed in 1956 will make a second appearance in a stainless steel and glass version with contemporary detailing, backlighting, and digital projection.